Ghar Dekho & Construction is a Best Construction company in Greater Noida, Yamuna Expressway and near Noida.
We provide our building construction work services near Greater Noida with best quality and end-to-end construction solutions.
As House Construction contractors near greater Noida, Uttar Pradesh we also construct your dream house that comes under Greater Noida authority, Yamuna expressway authority (YEIDA authority) with full authority compilation guidelines.
Best Construction company in Greater Noida
We have Best civil engineers, a team of more than 35+ years of experience. These are best in construction work (Residential, Industrial, Commercial, Building Construction Work, Warehouse construction).
As a Civil Contractors we come in Top 10 Construction Company for residential, Industrial construction near Greater Noida, Yamuna Expressway Sectors of YEIDA
Step by Step Process to construct your building
Building your new home can be both exciting and tedious. You have to understand the process and overcome the difficulties & hassles while building your dream home.
Keep in mind that the home building process varies from region to region and builder to builder. You should be careful about Considering that you already own the piece of land in the residential or industrial zone and with all the necessary documents,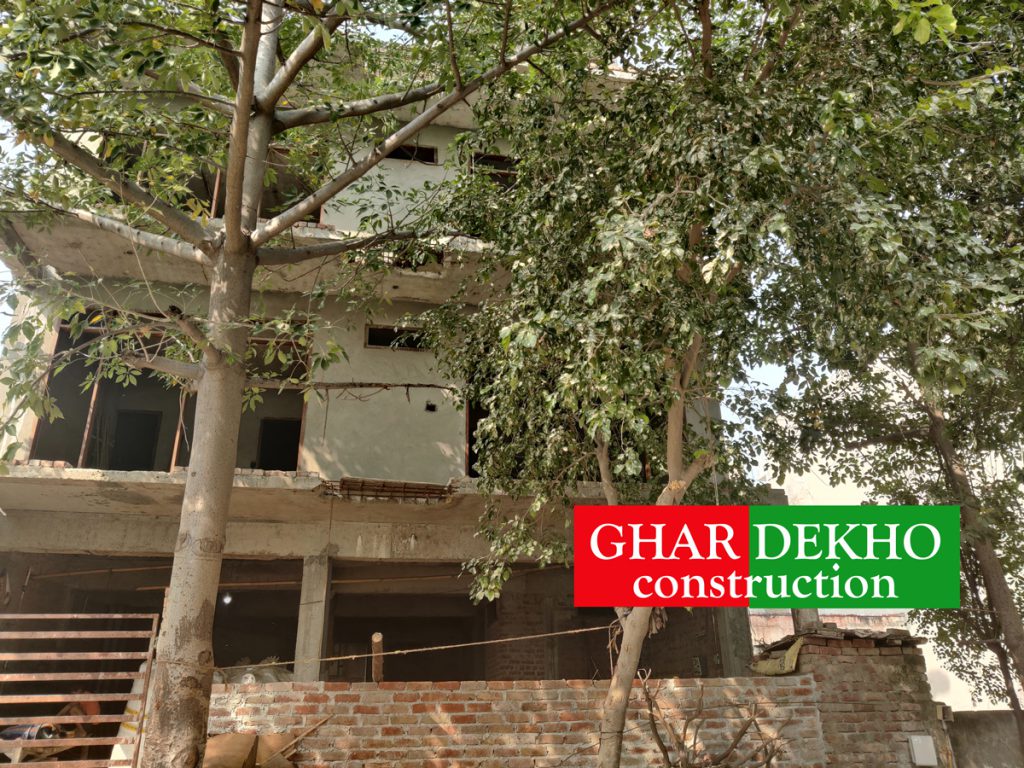 The following is a step to step guide for your House Construction.
1. Get your Building Designed:
The best way to design your house is to hire an Architect or a Best Construction Company in Greater Noida, Yamuna Expressway, Noida who provides end-to-end services.
Architects usually understand the guidelines for building construction laid down by the local authorities such as Greater Noida Authority, Yamuna Express Authority (YEIDA)
They design the building as per the local regulations. Some of the regulations include FSI (Floor Space Index), FAR etc.
Apart from the local regulations, Architects will also consider the following details to design the house based on your inputs.
Design Living spaces as per your requirement (i.e, number of bedrooms required, Sizes of Bedroom, Kitchen, Living room & Special Function Rooms)
Ventilation (Windows and doors to improve efficiency)
Vastu
Aesthetics
Water Drainage
2. Submit Plans for Government Approval (Local Authorities):
Once the plans are created, Submit the plans with the Greater Noida, Yamuna Expressway Authority (YEIDA) or Noida Authority for approval.
The local authority depends on the location you choose to construct your building.
You need to pay an amount for the area you are constructing for approval. Get approvals on all the plans before construction.
3. Get Structural, Plumbing & Electrical Drawings Prepared:
Consult with a Structural Consultant, Best House Construction Company and an MEP (Mechanical, Electrical & Plumbing) engineer and get the drawing prepared.
Most of the time individual homeowners don't go for Structural designs. This is a problem because of 2 reasons:
Most of the time, Contractors over design structures wasting construction materials. A proper design would optimise the material consumption based on your need.
Designs are made based on user inputs while contractors work on thumb rules. So if you have plans for future expansion, a designer can give you the best solution according to your need.
4. Get Quotes for Building Construction:
Once you are done with the drawing approvals, you need to contact construction contractors who can construct the building as per the drawing. Be careful about the quotes you receive.
Although Civil Engineering is a basic science, there are a lot of materials, brands & techniques available in the market due to which construction cost might vary.
For example, MS steel shuttering costs less because the contractor can use the shuttering multiple times whereas a plywood shuttering cannot be used after 16 repetitions.
Although Plywood shuttering costs more than MS shuttering, Plywood shuttering gives a smoother finish as compared to MS shuttering.
So, while comparing the quotes you have to be very careful and compare quotes with the same specifications.
5. Select the Right Construction Materials:
There are various construction materials and brands available in the market. Selecting the right material is one of the most hectic tasks. Each of these materials has its own advantages and disadvantages.
These materials widely vary in cost also. So choosing the right material might be quite difficult sometimes. Take expert advice for buying the right materials or hire Best Construction Company.
Explain to them your requirement and budget so that they can suggest the right materials. You can also optimise the cost of construction by up to 10-15% by buying the right materials
It is strongly advised that required materials for your building construction should buy accordingly drawing finalized by the architect.
6. Signed Contract:
Issue a written contract with your building contractor and have the contract signed by both the parties. You should cover all the details in this contract to avoid any future conflicts.
Usually, the contract rate includes labour and materials. This is done to avoid wastage and pilferage.
In case you can monitor day to day operations effectively, you can go for a labour rate contract and procure the materials yourself.
The contracts are usually lump sum or based on the Built-up area constructed. Don't give a unit rate contract unless you are sure about the quantities and rates of individual work.
7. Arrange Temporary Water and Electricity :
Temporary water and electricity are the most important amenities required for a contractor before he mobilises his workforce.
Usually, the plot owner has to provide these amenities to the building contractor. So owners should plan for these
8. Mobilise Contractor to Site:
After ensuring that the detailed drawings have been prepared and approved, you can start mobilizing your contractor to site for commencement of works.
Before commencement, make sure that you have a detailed understanding of the various materials that are required during the construction stages, activities involved in construction and quality checks to ensure that the construction of your house is upto mark.
You need to have this understanding to ensure.
9. Construct Temporary store for Material storage (if required):
Materials like cement cannot be stored in open areas for long durations. So a temporary storage space has to be built to ensure that the materials don't get exposed to the atmosphere and get damaged.
Once the first floor slab is constructed, these materials can be stored in a place inside the building itself.
Now Construction company or Building Contractor will start to construct your home
STAGES OF BUISTAGES OF BUILDING A HOUSE in Greater Noida
1. The Base Stage
The base stage prepares your block of land to be built on; it lays the foundation of your home. This involves levelling, excavating, and underground connections made such as plumbing, electrical, and stormwater systems.
The base stage is complete after concrete slab is poured.
2. The Frame Stage
Following your floor plan, the frame stage is all about forming the drawing of your home. It starts with the marking and construction of the walls along with roof trusses, window and door frames.
The frame stage is complete once approved by a qualified building survey.
3. The Lock-up/Enclosed Stage
The lock-up stage is the locking up of your house. Focusing on external areas such as windows, temporary external doors, guttering, roof cover, brickwork and walls, it begins to shape the exterior of your home.
The various mechanical, electrical and plumbing lines that are brought in occur at this same stage.
where plumbing and electrical conduits are fixed for ducted air conditioning, vacuum systems and security systems (if any).
4. The Fixing and Fit-Off Stages
In many cases, the fixing and fit-off stages are combined into one, while other builders choose to separate them.
Fixing Stage
This stage involves all the internal details being 'fixed' into your home. From wall plasters, ceilings, skirting boards, internal doors, stairs, kitchen and room cabinetry.
The house's wet areas will also be waterproofed at this stage.
This stage is complete after an approval of the inspection.
Fit-Off Stage
During fit-off, walls are painted and the final design features are installed – shelving, tiling, cabinetry, cornices, benchtops, tapware, mirrors, shower screens, garage door, among others.
The final fit-off for ducted vacuum, electrical, plumbing, and security also takes place. Once the quality management inspection has been certified, this stage is complete. (In with Materials )
5. Practical Completion Inspection (PCI)
This is the stage you've been waiting for. With painting, installations, and detailing done, the house is ready for your inspection. The builder will walk you through all sections of the house, demonstrating all features and functions.
Note any defects before signing the official PCI document as the builder will need to amend these before arranging a second inspection.
Now Building is Ready
Post-Construction and Home Assurance
Builders offer a maintenance period between 3-12 months to fix any areas that need work after you settle in. An extended timeframe will allow your home to settle over all four seasons and stand the test of time.
Your builder will also likely offer a structural warranty or guarantee anywhere between seven and fifty years that will really give you added peace of mind.
Ready to embark on a home building journey? Find out more about how we build low budget houses.